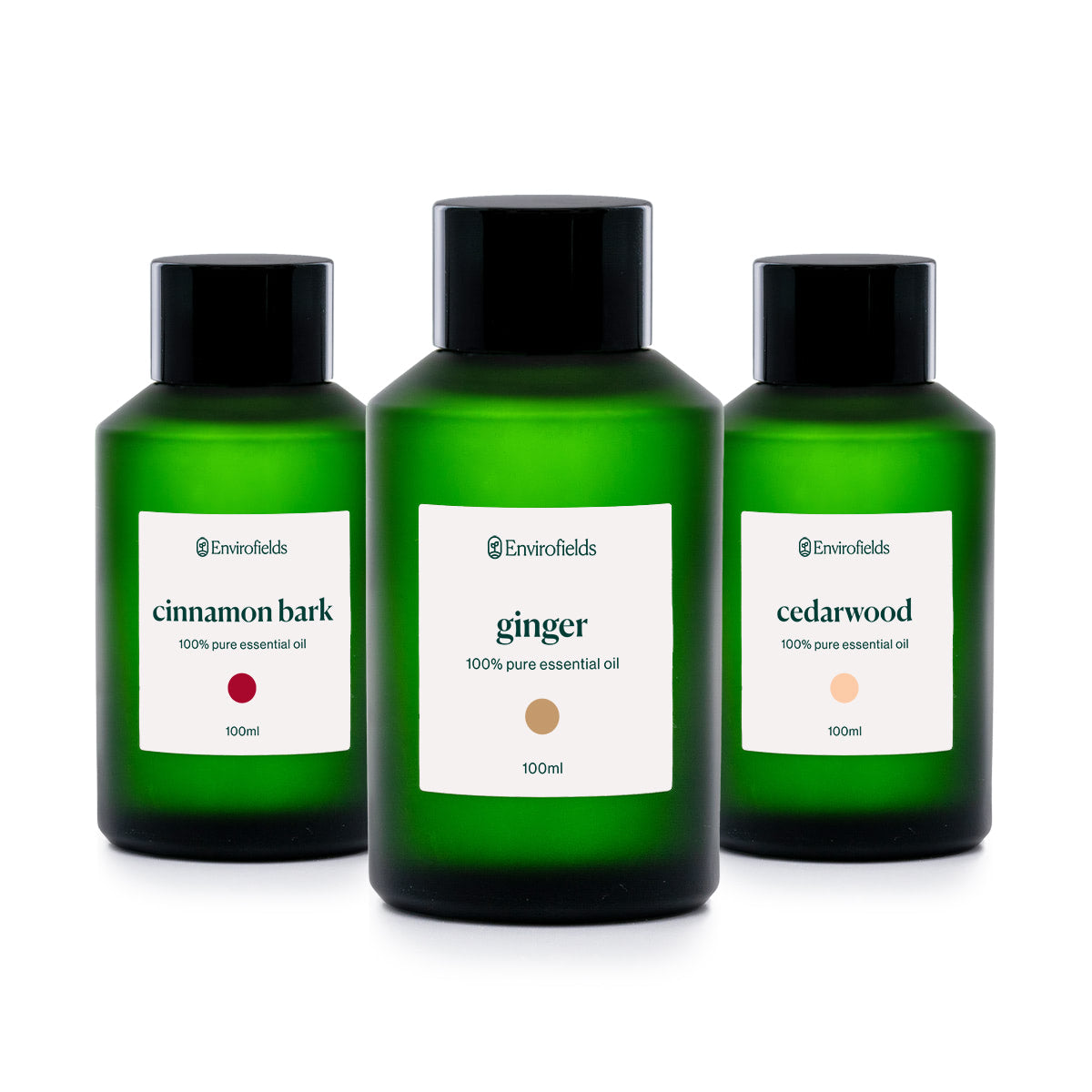 Our Winter Wonderland essential oil trio will make you feel like you're drinking hot chocolate by a wood log fire. Add a bit of warmth a spice all year round.
---
Ginger Essential Oil
Steam distilled from the spicy, intensely aromatic rhizomes of the Zingiber officinale plant. Our Ginger Essential Oil is extracted from the freshly harvested rhizome, giving it a lively, fresher and sweeter aroma.
Cinnamon Bark Essential Oil
Extracted from the bark of the evergreen Cinnamon tree that grows wild in the forests of Sri Lanka. Cinnamon Bark aroma is known to stimulate and energise the mind. It's warm and spicy properties provide a cozy atmosphere to any living space.
Cedarwood Essential Oil
Bring the towering pines of a cedarwood forest into your home. With its origins in the Atlas Mountains of Morocco, Cedarwood is renowned for its strengthening and fortifying properties.
---
In this bundle
---
Directions for use
Diffusion: Use three to four drops in the diffuser of your choice
Topical use: Dilute one to two drops with a carrier oil, then apply to skin
---
Cautions
Applied directly to skin may cause irritation. Keep out of reach of children. If you are pregnant, consult your doctor prior to use. Avoid contact with eyes.