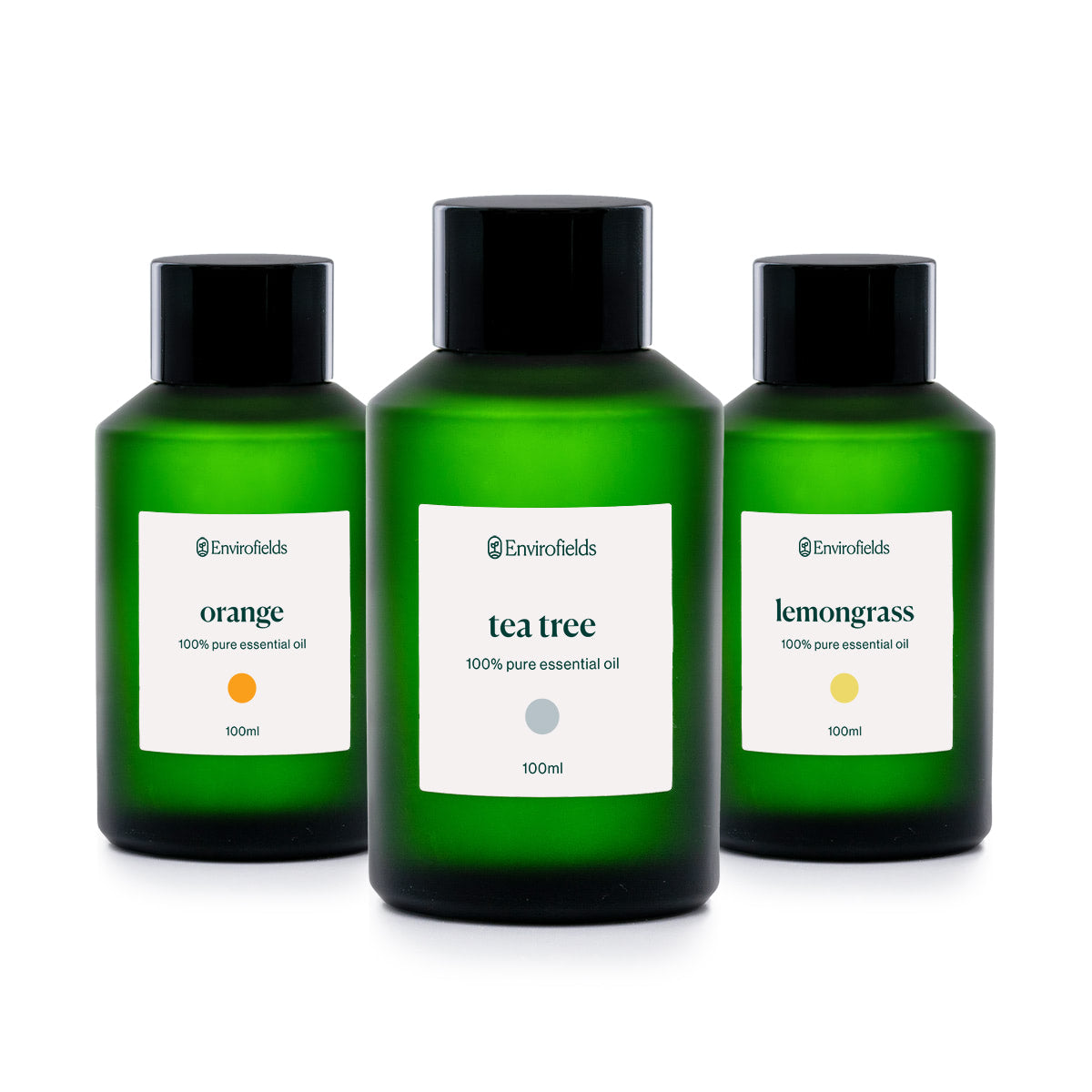 A selection of pure essential oils to help naturally clean your home.
---
Lemongrass Essential Oil
A bright, fresh, citrusy, herbaceous natural essential oil with energising & revitalising properties. Lemongrass is a versatile essential oil, with antibacterial, antiseptic, anti-fungal and anti-inflammatory properties.
Tea Tree Essential Oil
Fresh, earthy and herbaceous, this native aroma is uplifting and stimulating. Tea Tree has been shown to be effective against bacterial, fungal and viral pathogens, making it a broad-spectrum disinfectant.
Sweet Orange Essential Oil
A refreshing citrus oil with uplifting and invigorating properties. Add to you cleaning products to freshen up a room naturally.
---
In this bundle
---
Directions for use
Add five to ten drops of each oil into a 250ml spray bottle of water. Shake well and spray where needed
---
Cautions
Applied directly to skin may cause irritation. Keep out of reach of children. If you are pregnant, consult your doctor prior to use. Avoid contact with eyes.