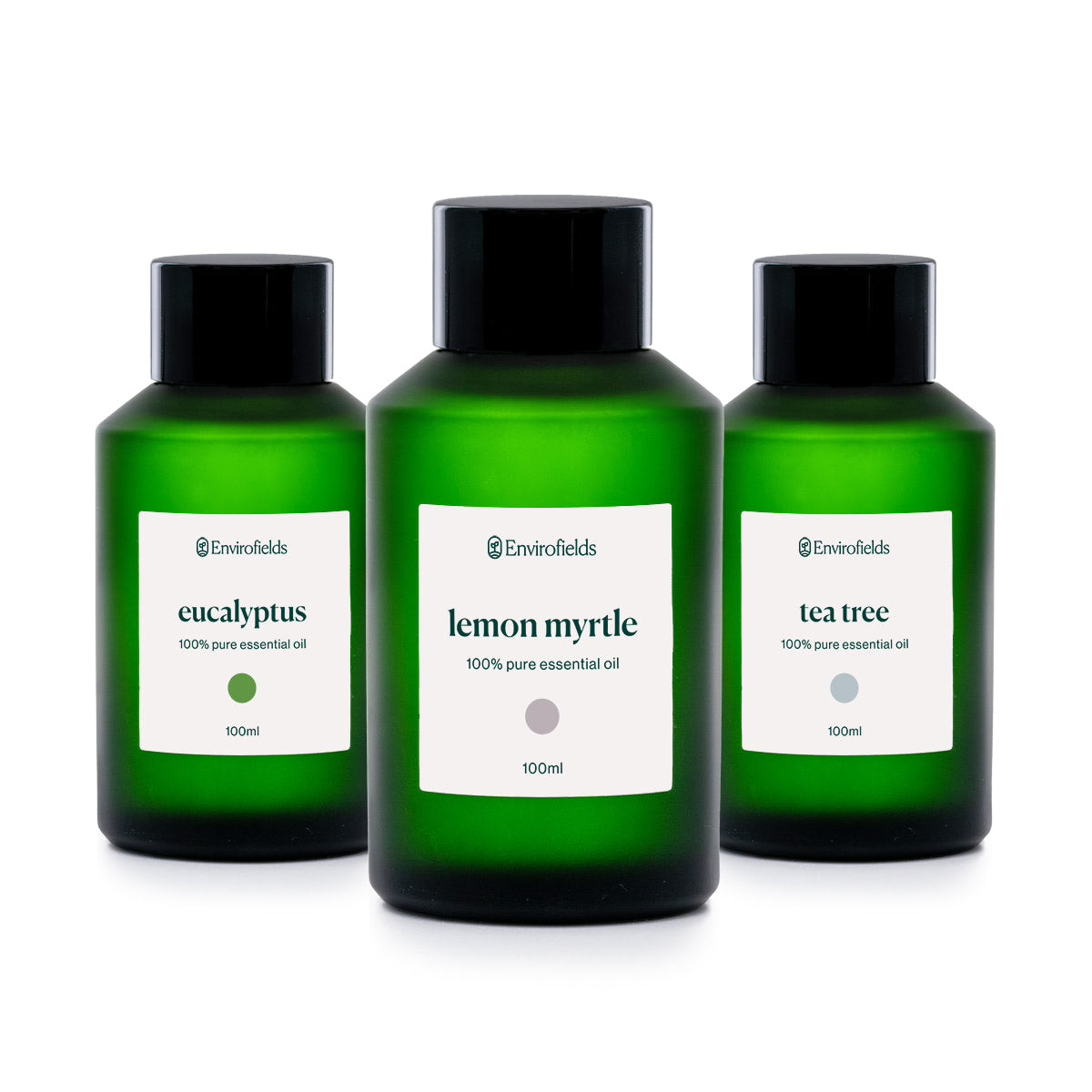 Australian Natives Bundle
Bring the Australian outback into your home with this native aromatic trio.
---
Eucalyptus Essential Oil
A warm and clearing aroma. The familiar camphorous scent of Eucalyptus is medicinal and clearing to the mind.
Tea Tree Essential Oil
Fresh, earthy and herbaceous, this native aroma is uplifting and stimulating. Add to your cleaning products as a natural disinfectant.
Lemon Myrtle Essential Oil
A beautiful, sweet, clean, intensely lemony aroma that is vibrant and uplifting to the senses.
---
In this bundle
---
Directions for use
Diffusion: Use three to four drops in the diffuser of your choice
Topical use: Dilute one to two drops with a carrier oil, then apply to skin
---
Cautions
Applied directly to skin may cause irritation. Keep out of reach of children. If you are pregnant, consult your doctor prior to use. Avoid contact with eyes.